Careers2
YOU WANT TO WORK FOR THE BEST? PROVE IT.
Cannabis is an industry overrun with ridiculous restrictions, negative connotations and nonsensical legislation. Ignite Cannabis Co. has assembled a team of the best growers, extractors, and scientists — working together to ensure a clean, consistent, superior product for consumers around the globe. Our brand is built on providing an amazing product and customer experience, including a rigorous testing process, a true commitment to innovation and a company culture that is dedicated to our mission.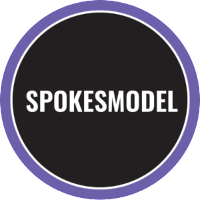 Ignite Cannabis Co. is searching worldwide for the best Spokesmodels to be part of our brand launch and global growth initiatives. Ten women will be selected, with each receiving a one-year, $100,000 contract! (Guys will have their chance at a later date.)

Our ideal candidates will work to achieve the highest level of representation on behalf of the Ignite brand and deliver an awesome Ignite brand experience. You'll participate in a number of fun and exciting duties, including events and parties at the Ignite estates in Bel Air, California and Las Vegas, Nevada, and activations at Ignite-branded or Ignite-stocked dispensaries and with industry partners. This position requires a great attitude, clear communication, product knowledge and promotional skills.
 
As an Ignite Spokesmodel, you will ensure that the brand is promoted in a positive way through your interactions with guests and customer. You will adhere to all required service and promotional standards at all times to include, but not limited to, excellent service and verbal interactions. Spokesmodels will be held to the highest of standards when it comes to personal appearance in order to achieve a unique and consistent image.